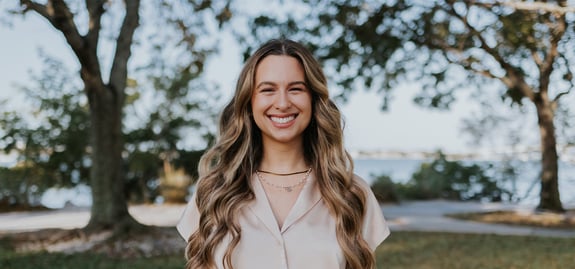 Meet Isabella Amarez
Account Manager
Isabella's
HubSpot Certifications
Inbound
Inbound Marketing
HubSpot Marketing Software
HubSpot CMS for Marketers
Service Hub
More About Isabella
Isabella earned her Master's degree in Global Strategic Communications at Florida International University. Over the course of her graduate program, she developed a deeper appreciation for digital marketing and strategic communication, which ultimately inspired her to dive into the marketing field. As a member of the Nextiny team, Isabella enjoys establishing strong connections with her clients to gain a deeper understanding of their goals and aspirations for growth. Through close collaboration, she will work with her clients to produce innovative solutions and implement effective strategies to help them achieve the growth they're looking for.
Isabella lives in Miami but you can often find her trying out new recipes in her kitchen, planting something new in her garden, or spending quality time with her husband and their three pets.
Originally from...
Miami, Florida
My favorite quote is...
"I don't know where I'm going from here, but I promise it won't be boring."
- David Bowie
My favorite App is...
Kindle
Some things I like are...
Reading books
Swimming in the ocean
Home DIY Projects
Ready to work with Isabella?
Get every drop of value from the HubSpot platform with support from a partner who knows it like the back of their hand so you can focus on what you do best - running your business.