Work with a team as passionate about your success as you are
When you work with Nextiny, you get an entire team of out-of-the-box thinking marketing and sales professionals acting as an extension of your business who are passionate about helping you grow your business online.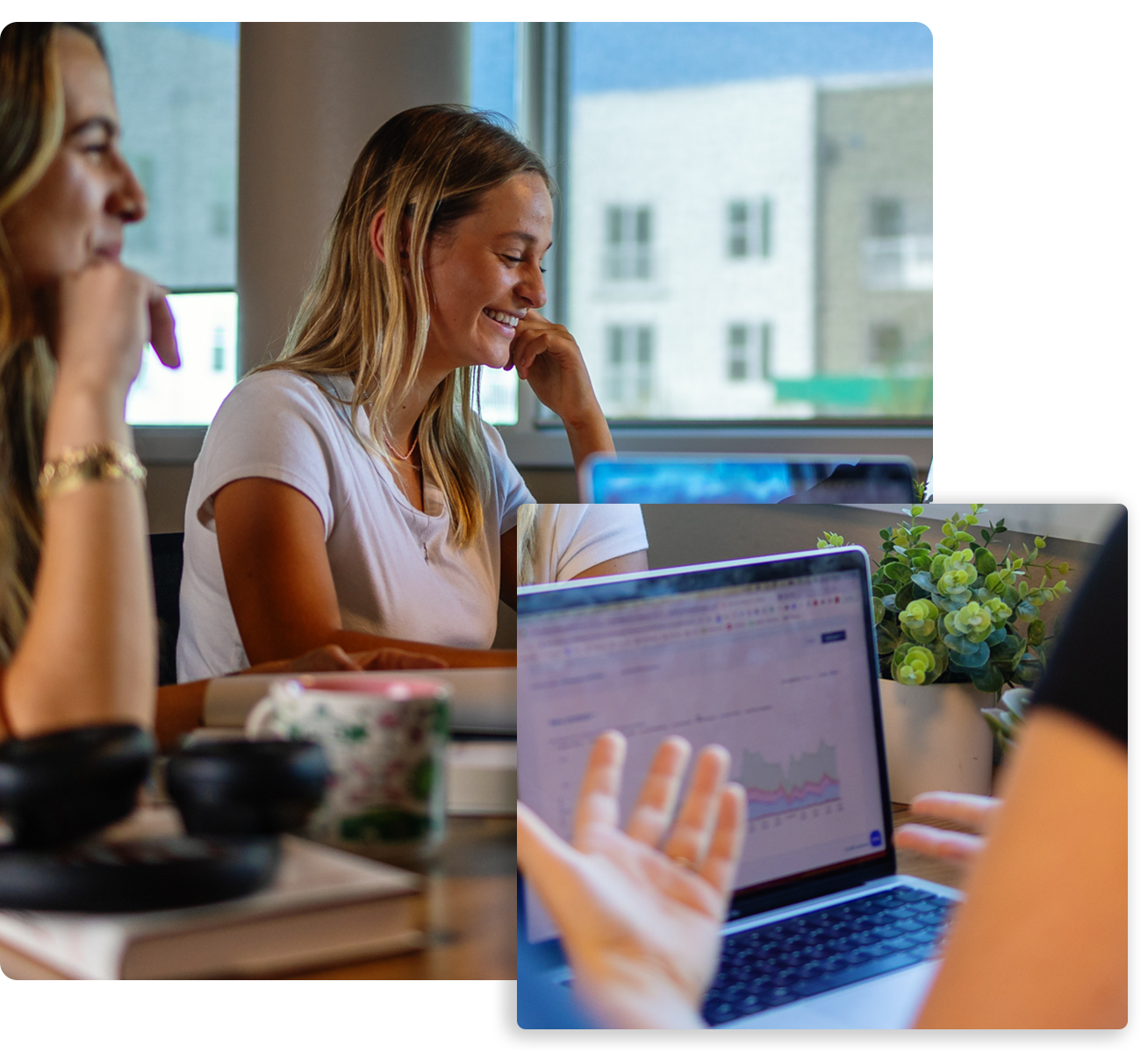 Our team is committed to giving businesses a
better agency experience
We work to empower your team,

not handicap them

We're transparent

with our deliverables and timelines

Our recommendations

are based on data-driven insights

We rely on and trust

your unique industry expertise
We have put in the work to master our craft...
11
+
Years as a HS Partner
85+
HubSpot Certifications
So we can deliver big wins for our clients with HubSpot
+74
%
Deals for B2B Franchise Client
10
x
Lead Gen For long-term clients
6
Websites Launched in 6 months
+60
%
Leads For B2C High-Ticket Client
Nice to Meet You
Get To Know Our Team
We take the stance that going the extra mile is pivotal to our customers' marketing and sales journey and ultimate success. We aim to work with clients who see the value in this approach and who see us as partners, as well as team members who have the integrity, drive, and passion to consistently and genuinely embody this conviction. Having an "all hands on deck" mentality is crucial for a successful career at Nextiny.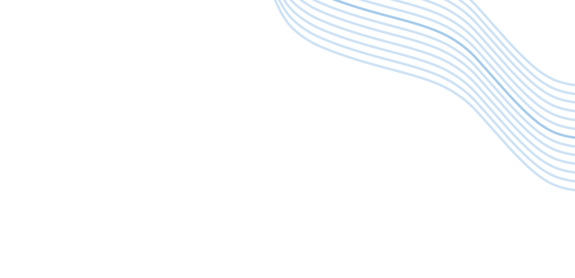 Explore our
frequently asked questions
What services do you specialize in?
HubSpot Assistance:
Setting up HubSpot for businesses and providing training.
Maximizing the benefits of the HubSpot platform for companies.
Assisting marketing and sales teams in achieving their goals with HubSpot.
Website Services:
Designing websites tailored for businesses on the HubSpot CMS.
Addressing issues of outdated websites to make them modern and effective.
Building websites that not only look good but also convert visitors.
Digital Marketing Strategy & Implementation:
Formulating and implementing effective online marketing and sales strategies.
Generating qualified leads for businesses.
Data-driven strategies to ensure success and measure results.
Offering insights and solutions for businesses unsure about their marketing budgets or those experiencing difficulty measuring the success of their marketing campaigns.
Video Marketing Services:
Assisting businesses in harnessing the power of video content, which is one of the fastest-growing forms of digital content.
Helping brands to connect with their audience and elevate their presence online through video.
AI Guidance:
Implementing AI-powered marketing strategies using HubSpot AI and the power of ChatGPT.
Providing guidance on the role and influence of AI in the digital landscape.
Assisting businesses in navigating changes brought about by AI in customer acquisition and retention.
Brand Elevation Online:
Assisting businesses in boosting their brand presence online.
Offering solutions for businesses losing out to competitors or feeling the pressure from them.
In essence, our expertise lies in digital marketing, particularly with the HubSpot platform. Our team ensures that businesses can establish a strong online presence, create and implement effective marketing strategies, utilize video content, and stay ahead in the ever-evolving digital landscape.
Can you provide a breakdown of your pricing?
Hourly Rate:
General services: $175 to $200/hr.
Custom plans available upon request.
HubSpot Packages:
HubSpot Audit: Price: $6,000 one-time. Includes tech reviews, limited optimization insights, basic reporting. 30-hour duration.
HubSpot Set Up: Starts at $20,000. Covers portal setup, CRM setup, automation, initial reports. Min. 3-month engagement.
HubSpot Optimization: Starts at $10,000. Full tune-up, strategy reviews, training sessions. Min. 2-month engagement.
Website Packages:
Microsite: $8,000 - 5 pages, basic SEO, CMS. Live in 5-6 weeks.
Small: $12,000 - 15 pages, 50 articles, advanced SEO. Live in 6-8 weeks.
Medium: $20,000 - 40 pages, 100 articles. Live in 8-12 weeks.
Large: $30,000 - 80 pages, 150 articles. Live in 10-12 weeks.
Video Services:
Custom pricing based on requirements.
How do you measure the success of your campaigns?
We measure campaign success using various key metrics in HubSpot Analytics:
Lead Generation and Conversion Rates
Website Traffic and Analytics
Email Marketing Metrics
Content Performance
Client Feedback
Closing the loop on reporting from visits, leads, sales opportunities, to clients and revenue generated.
These metrics help us gauge campaign effectiveness, ensure ROI, and continuously optimize strategies for our clients' success.
How do you approach collaboration with clients?
We prioritize effective collaboration with our clients through the following steps:
Kickoff Call: We start with a comprehensive kickoff call to understand your business goals, competitors, design preferences, and brand identity.
Research and Recommendations: After the kickoff, we conduct research to tailor our strategy to your needs.
Goal Setting: We define initial goals and create a plan for execution.
Project Management: We use Monday.com for task management, ensuring efficient communication.
Regular Meetings: Weekly meetings (adjustable) keep the project on track. We review progress, tasks, and set goals. Clients can schedule specific meetings as needed.
HubSpot Support: For HubSpot users, we offer hands-on support and training.
Customized Strategy: We design a unique strategy based on your resources and goals.
Industry Experience: Our experience spans various B2C and B2B sectors.
Timeline: Results vary, but we focus on long-term success, with ROI typically taking over a year.
Our collaborative approach ensures tailored support for your business's success.
Do you only work with clients in a specific industry?
Because we are located in the state of Florida, we have ample experience in the B2C luxury market. That being said, over the years we have worked with clients in very diverse B2C and B2B industries.

If your business is a good fit for a marketing/sales inbound strategy, if you are trying to implement HubSpot, if you need a great website, or if you are excited about the possibility of exploring video marketing efforts, we would like to see how we can help you grow.
The ideal fit for inbound marketing and sales strategies are businesses with a long sales cycle and/or high priced products or services.
We have broad experience in the following B2C and B2B Industries:
- Technology / Software / SaaS / IT
- Medical / Healthcare / MedTech
- Financial / Banks / Fintech
- Developers / Real Estate / Construction
- Professional Services / Contractors

- Luxury Living / Vacation / Retirement
How long does it take to see success?
Everyone's favorite answer is "it depends," right? Well, in this case, it really does. We create a customized strategy for each client. The strategy is based on where you currently are, what resources you have, and what you need to grow. If you have an existing website, create content regularly, have an active sales team with a well-defined sales process, and use HubSpot already, we can help you see results faster than if you are starting from scratch. A well-developed, successful inbound marketing and sales strategy is a long-term play. Inbound is not built for short-term success. Because of this, it could take a year or more to see ROI in some cases.
Does your agency do any project-based work?
Yes! Many of our long-term partnerships have started as one-off website or HubSpot implementation projects.
We can work on a hourly package or create a customized limited-time monthly retainer to help you with your immediate needs. These include website design, custom development, video production, HubSpot implementation, HubSpot optimization efforts, conversion optimization, automation optimization, sales process review and optimization, database verification and segmentation, campaign management, and more.
We also know that content marketing, inbound marketing, SEO, and lead generation efforts take time and effort to see the ROI. Therefore, we encourage clients with long term goals to work with us on monthly retainers.
What kind of time investment do I have to make?
When it comes to an inbound strategy, you get out what you put in. It is important to understand that agencies like ours are HubSpot and inbound marketing/sales experts. You are the expert in your industry and your unique business. We will work with you to understand your business and we will do the necessary research to help find more opportunities for growth. In the beginning, we will require more of a time investment from you and your team as we get your strategy off the ground. Weekly check-in meetings to keep things moving forward are normally necessary, as well as an additional few hours a week for content and campaign material approval. As we move forward, there will be less of a time commitment on your end for meetings and approval.
Usually we need 2 to 4 hours of involvement from your end per week and we recommend having one person that owns this project to make sure that things get done on your end. This person should make sure database structure, designs, content, strategy, etc are approved internally by the necessary people, and should be someone that can make decisions directly if possible.
Of course, when we implement Marketing and Sales strategies into HubSpot, we will get the Marketing Manager/Director and the Sales Manager/Director involved to make sure all processes are in line and everybody is working together with the same goals.
What's your agency's onboarding process?
During our kickoff call, we will get an in-depth understanding of your business and website goals as well as industry competitors, design preferences, sales process, and brand identity. From there, we will do research to make recommendations for your project and strategy.
We will define your main goals for the initial months and make sure we come up with a plan to execute them.
We use Monday.com to manage all project management with our clients, so you will be able to send tasks to our team directly in the tool.
We will schedule weekly meetings after that to keep the project moving forward, especially the first 3 or 4 months, after that it might stay weekly, or go to twice a month or monthly depending on how much we need to interact with your team directly.
In these weekly meetings we will go over our audits, strategy, tasks that need approval/discussion, and goals for the next week. We will also review Monday.com tasks and make sure everything keeps moving forward.
You can of course schedule special meetings with our team members to discuss specific projects or topics like the website development.
Why should I use the HubSpot CMS instead of WordPress?
HubSpot CMS offers several advantages:
Integrated Ecosystem: HubSpot provides a seamless integration of website management with marketing, sales, and customer service tools, streamlining your operations.
All-in-One Solution: It's an all-in-one platform for website, email marketing, analytics, and more, reducing the need for third-party plugins.
User-Friendly: HubSpot CMS is known for its ease of use, making content management accessible to non-technical users.
SEO Focus: It's designed with SEO in mind, with features to improve search engine rankings.
Security: HubSpot prioritizes security, offering automatic backups, SSL certificates, and monitoring.
Scalability: It can grow with your business, accommodating your expanding needs without limitations.
Mobile-Ready: HubSpot ensures your site is mobile-responsive, crucial for user experience and SEO.
Personalization: Create personalized content to engage visitors and generate leads effectively.
Analytics: Robust analytics and reporting tools provide insights into website performance and visitor behavior.
Support: HubSpot offers excellent customer support and a wealth of resources for users.

HubSpot CMS vs WordPress Websites: Which Is Best for Driving SEO, Lead Generation, and Business Growth?
Why should I use HubSpot CMS instead of Salesforce?
When comparing HubSpot and Salesforce, businesses need to evaluate several key criteria:
Budget: HubSpot is known for its straightforward pricing and lower entry costs, while Salesforce can be more expensive to buy and implement.
Team Size: Salesforce is tailored for larger teams with intricate sales processes, whereas HubSpot is designed for simplicity, fitting medium-sized teams.
Sales Process & Customization: For highly tailored sales processes, Salesforce offers a great deal of customization. HubSpot, however, is ideal for businesses seeking simplicity and out-of-the-box features.
Integration: Both platforms integrate with many tools, but the best choice will depend on a business's existing technology stack.
AI Capabilities: HubSpot AI tools enhance its CRM functions, assisting in drafting compelling emails, creating engaging CTAs, and optimizing sales strategies based on intelligent insights.
Both platforms are robust, but the decision depends on specific business needs, goals, and growth plans.
Salesforce vs HubSpot: Navigating CRM Choices for Business Growth and Success (Updated INBOUND 2023)
What makes Nextiny an AI-powered marketing agency?
Nextiny stands out as an AI-powered marketing agency by seamlessly integrating advanced artificial intelligence tools into its marketing and sales strategies. Leveraging the robust capabilities of HubSpot AI, ChatGPT and other ground breaking HubSpot integrations like Seventh Sense, Nextiny enhances website design, content creation, email marketing open and click-through rates, and offers personalized customer experiences, all while automating essential tasks for maximum efficiency. Furthermore, by utilizing ChatGPT, Nextiny conducts comprehensive SEO research, produces top-tier content, and generates innovative marketing ideas. Notably, Nextiny also empowers and trains its customers to use AI every day the right way, ensuring they save time and money on their daily marketing and sales activities. This ensures that Nextiny's clients receive not just automated solutions, but intelligently optimized strategies that deliver unparalleled results.
Ready to grow faster with smarter marketing?
Our team of expert marketers and strategists are here to develop a customized digital marketing plan that will help you achieve your goals and drive results.