Want New Customers?
Old-school marketing strategies are like throwing darts in the dark and hoping to hit the mark.
Accountable Inbound Marketing and Sales creates a clear path from your ideal customer directly to you.

You don't need just an agency, you need a strategic partner to your business.

Using the inbound marketing scientific methodology and the industry-leading marketing and sales software, HubSpot, we generate results that directly impact your bottom line.

Convert Leads in a New Way with Video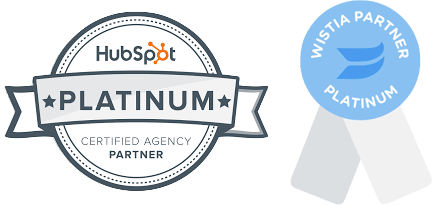 Inbound marketing is all about providing your customers with informative, helpful content from the beginning to the end of their buyer's journey. While that fact will not change, the delivery of that content must evolve alongside the changing methods of communication. Customers want to absorb information as quickly and directly as possible. Video is a powerful way to make that happen.