How to Optimize Your Website to Generate More Leads
Generating leads online has become a standard operating procedure for most businesses. To increase the number of leads you are generating, you need the right strategy. A few things you need to consider are how you are going to generate leads, what you are going to offer them to entice them to convert, and how you are going to promote those offers to increase conversions on your site and across other platforms.


Section 1: How to Generate Leads Online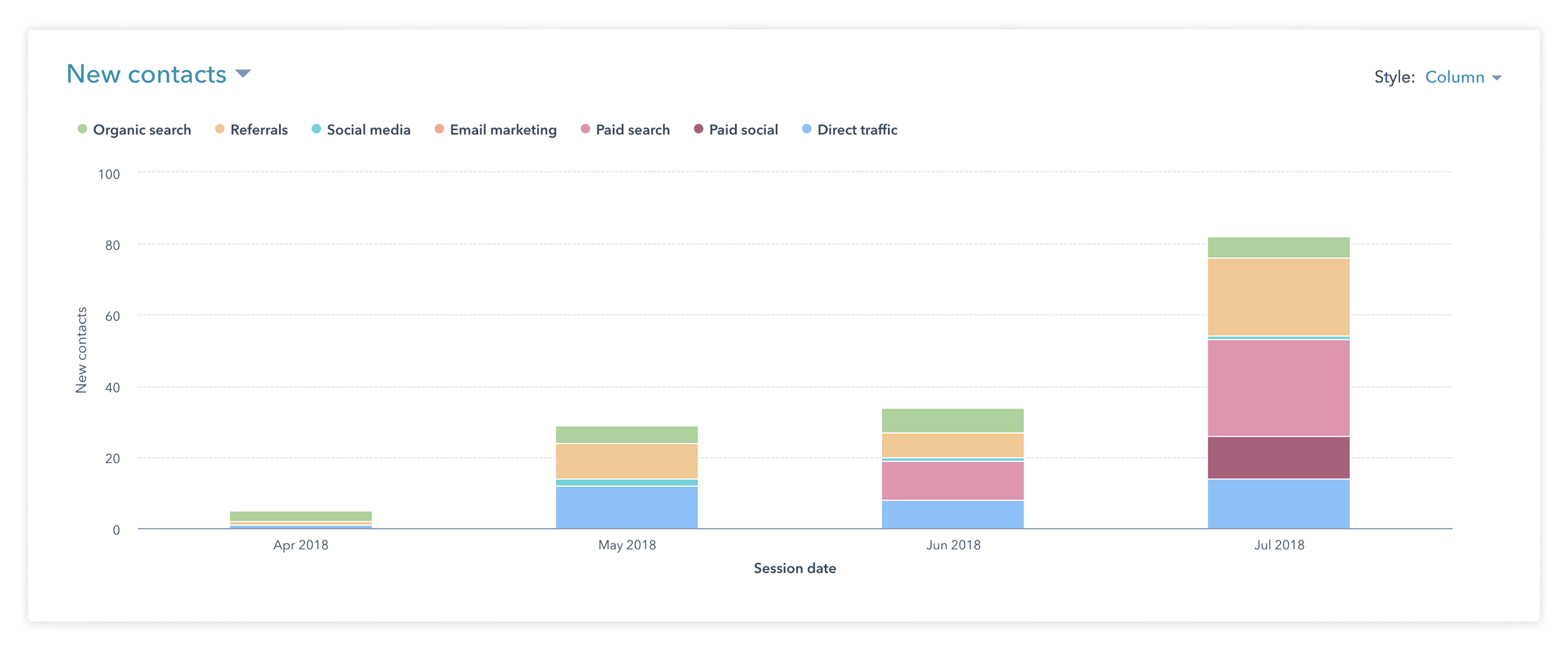 There are many different ways to generate leads online. The most powerful opportunity for online lead generation is waiting right on your current website. To generate leads through your website, you need valuable offers that people are looking for when they find your website. Do you have a company brochure that gives them further information about your company? What about a guide of frequently asked questions about your business or industry? These are materials that have been used offline as flyers or printed brochures for years, but bringing them online can be just as effective when it comes to educating leads. By meeting consumers where they are, you have a great opportunity to provide value to them in a convenient and unobtrusive way. These people are already conducting research online, so having all of the relevant information easily accessible on your website will give them a better sense of who your company is and the value your products and/or services provide. Let your website work for you by educating your leads before you ever talk to them!


Generate Leads Using Content Offers
So how do you generate leads on your website using these offers? You gate the offer behind a simple form that your site visitors must fill out in order to access it. The key here is simple. A content offer like a company brochure should require no more than the contact's first name, last name, and email address to download. Something more complex like a price list could ask for a phone number as well, that way your sales team can call to follow up with the lead. The difference between these two offers and the fields you require to access them is intent. Someone who is downloading a brochure is at the very early stages of their search and is not ready to be contacted by sales, whereas someone who downloads a price list may be a more qualified lead for your sales team to reach out to.



Not Sure About Gating Your Content?
Your first content offer is complete and ready to promote, great! This offer does a fantastic job relating generally to your industry, but also ties in specific information about why your company is the right choice. You and your team decide that you would rather just have that offer easily accessible on your website for all visitors to browse, rather than gating it behind a form on a landing page. We get it. This is why there is another option to consider. When you have a piece of content that you think is extremely relevant for your ideal customers and will attract more traffic to your site, you should not gate it. Instead, this content should be a new page on your website called a Pillar Page.


What is a Pillar Page?
Pillar pages have all the same characteristics of a gated content offer with interactive elements such as, linked text, images, videos, graphics, and more to keep readers engaged. A pillar page is normally an extremely comprehensive piece of content, so there are a few additional elements to include to help improve user experience such as a table of contents and links to other relevant content both on your website and from others in your industry.

So, how can you convert leads through a pillar page? Since it is such a robust piece of content, you can encourage your leads to fill out a form on the page to download a PDF version of the content. This is positioned as a convenience for them so that they can go back and look at it later to review the content more closely. Pillar pages are another way you can optimize your website for higher conversions. Converting through a pillar page is a simple experience. Simplicity is an important part in working towards converting more visitors into leads. The possibilities for having successful onsite conversion are endless if you have the right strategy behind your comprehensive/valuable content.


No Content Offer Yet? No Worries.
Create a monthly newsletter
You may be asking, what if I don't have anything to offer them yet? That's okay! There are other ways you can start generating leads while you start working on your first content offer. Do you have a newsletter you have sent to leads in the past to engage with them? Even if the answer to that question is still no, it is simple enough to start an email newsletter that you send out once a month to educate your leads. This can contain updates about your company, industry updates or educational blogs if you have a blog on your website. If you have this kind of content to share with your leads, you can create a simple form on your website that asks for an email address. Preface the form by asking your leads to subscribe to stay up to date on the latest news from your company. Why would you only ask for an email address in this case? Because generating subscribers is a very low intent lead generation tactic. This does not tell you a great deal about your lead other than that they are willing to get a few emails from you. You can't expect them to be willing to give you too much information if an email from your company is all they can expect in return.
CAUTION: Respect your subscribers. When someone subscribes to receive email updates from your company, that is all they are expecting to get. You should not be sending them marketing emails once you have built out your first content offer and you certainly should not have your sales team contact them. If you want to move them further through their buyer's journey, you can include a CTA in your newsletter that encourages them to check out your new guide or to reach out for more information. If they click on a CTA and convert on the landing page to give you more than just their email address, then you can add them to your future marketing campaigns.



Back to basics: Contact Us Form
Another viable conversion option is the Contact Us form. This is a widely adopted lead conversion tactic and it is certainly an effective one. So why should you branch out and consider other ways to convert leads? Think about your own behaviors as a consumer for a minute. Let's say you are doing research for a home improvement project. During your research phase, are you likely to fill out a Contact Us form on the first website you visit? Probably not. What if they had a guide on the "Top 5 ways to add value to your home"? Would you download that? Do you see the difference there? The Contact Us form is for people who are already close to making their decision, where the guide is for people who are at the beginning stages of their decision making process.
Effective lead generation is all about engaging with people at the beginning stages of their buyer's journey. That way you can stay in touch with them and nurture them in such a way that you are showing your expertise, but are also being helpful. That way when they are ready to make a decision you are at the top of their mind. By having multiple points of conversion on your website, you are able to generate more leads, no matter where they are in their buying process.
---
Section 2: Conversion Rate Optimization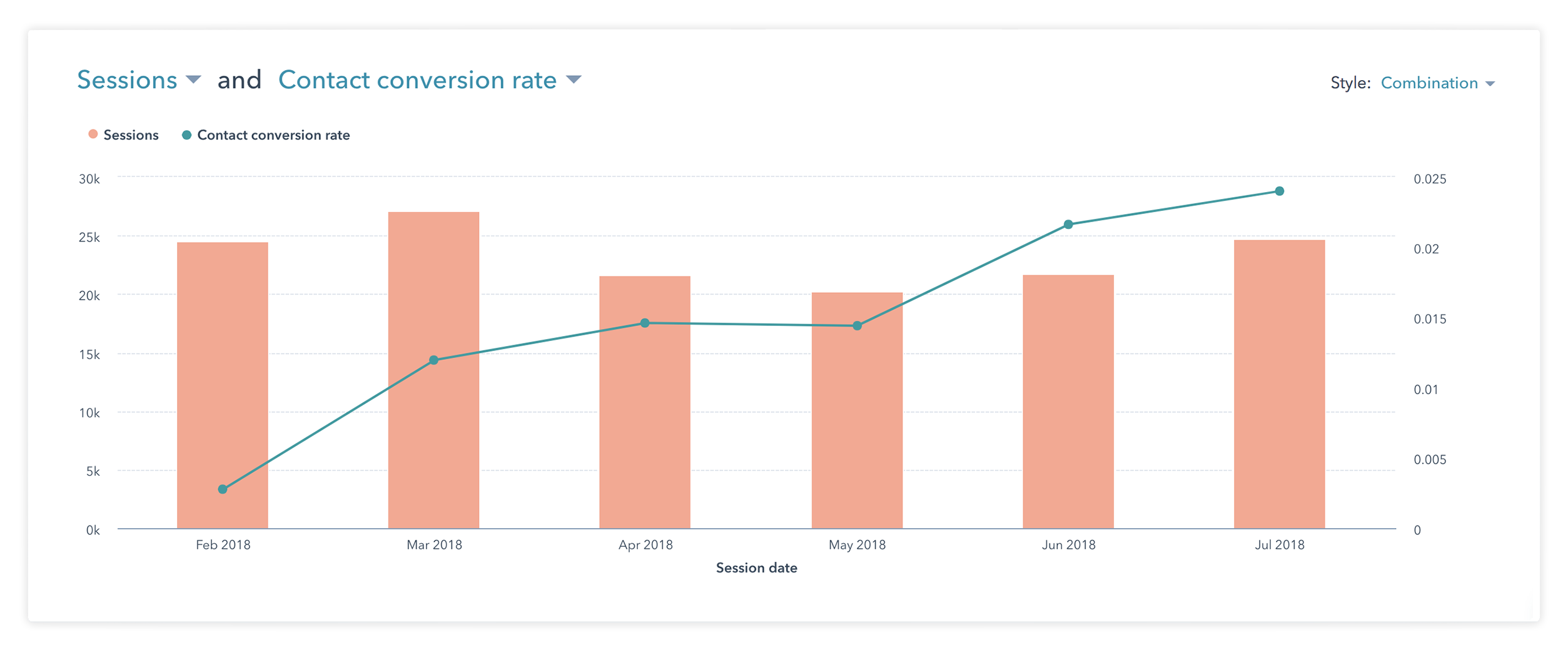 So, you have your first content offer gated behind a form that aligns with the value of the offer, great! Now every visitor who comes to your site is going to convert into a lead, right? Well, unfortunately… no. You need to optimize your website for the points of conversion you have created in order to increase the amount of visitors you are turning into leads.


How do you optimize your website to convert more visitors into leads?
1. Calls-to-action (CTAs): As simple as it sounds, add a few buttons to your website pages so that visitors are encouraged to convert no matter what page they are browsing. These buttons should look nice and fit with the overall design of your website, but use enticing language to encourage people to click and then convert on the form on the Landing Page you are leading them to.

2. Landing Pages: A CTA is no good without a landing page! A landing page is the page where your form should be located. This is a page that is dedicated to converting leads. The page should be simple and concise so that visitors get enough information, but are still wanting more, so they fill out the form to access your offer.

3. Pop Ups: Yes, I know. You just had a vision of some annoying, spammy thing that told you that you won a trip to the Caribbean. Don't worry, that is not the kind of pop up we are promoting here. Simple pop ups that appear in the corner of the website page or pop ups that take over the entire screen are both effective ways to generate leads. Even though a lot of people see pop ups as disruptive, they are actually the opposite. Pop ups keep visitors on the page they were looking at as they fill out a form. From there, the visitor who is now a lead can decide if they want to click through the pop up and view the offer they just downloaded or if they want to continue browsing the site.
*PRO TIP: We have seen that even though a lot of visitors convert to leads using pop ups, a surprising number want to continue browsing the site, so they do not click through to view their offer. Crazy, right? Set up a follow up email process so that anyone who downloads your offer gets a simple email thanking them for downloading the offer and provide a link to the offer in the email. That way no matter what they will be able to easily view the offer they exchanged their information for.
4. Video: What if you were able to do more than simply embed a video to your website to engage your visitors? What if you could capture leads through video? By using a video software like Wistia, you are able to do so much more than just host your video. You can make what is already today's most engaging form of content even more engaging by adding calls to action, embedded forms, and so much more. If you are not ready to get started with a new video hosting software, you can start letting your videos make more of an impact on your lead conversion efforts by adding videos to your landing pages. Let people hear from you personally why the content they are interested in is worth downloading.


CASE STUDY: Increase Customers with Video and Conversational Marketing
When it comes to CTAs, pop ups, and videos, it is all about context. You want to add all of these to your website to optimize for a higher conversion rate, but you want to do this in a natural way. These elements should enhance the user experience of your website by leading your visitors to more relevant information. As you add calls to action, pop ups, and videos to your website pages, you should think about what combination of these three would enhance your pages and provide visitors with more information that will entice them to convert into leads.


---

Section 3: How can you add popups to your website to increase onsite conversions?
So how do you get started converting more visitors into leads using popups? You can get started with this today FOR FREE. Yes, you read that correctly. Whether you are a paying HubSpot customer already or are looking to get started for free to see what their software has to offer, one of the first things you can do is try their popup tool. The popup tool, called a HubSpot Lead Flow, is available in all versions of the HubSpot tool: HubSpot Marketing Free, HubSpot Professional, and HubSpot Enterprise.
CASE STUDY: HubSpot Lead Flow Conversion Rate Optimization (CRO) Experiment: Segmented vs. Generic
---
Section 4: What are other ways to generate leads online?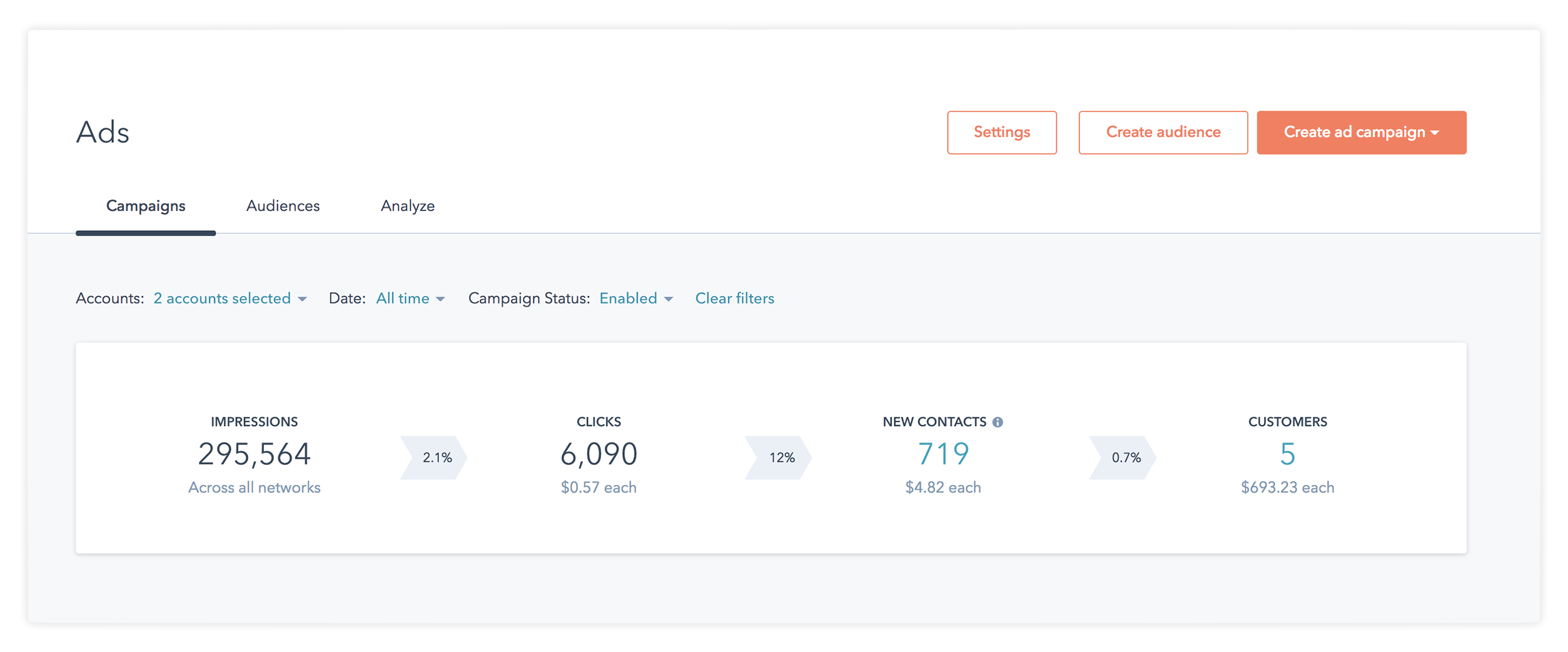 When you are looking to generate more leads online, we always recommend you start with onsite optimization and conversions. Once that is all set, there are other options you can add to your lead generation strategy to convert more leads while they are browsing online. The major difference here is that these other options allow you to generate leads either before they reach your website or influence them to reach your site through paid advertising.


Pay Per Click (PPC)
Paid ads through search engines have become increasingly more common. What used to be a page full of entirely organic results based on your search query has been divided up into a combination of organic and paid results. Companies will pay top search engines like Google so that they appear at the top for certain keywords related to their product or service.
To get the most out of your pay per click strategy, your site should be properly optimized for conversion. If you are going to invest money to drive more traffic to your website, don't you want to have different methods in place to convert as many of those visitors into leads as possible?


Facebook Ads
Facebook is another popularly used platform that has changed a great deal over the last few years. Again, a platform that used to be filled with status updates and photos posted by your friends, is now inundated with advertisements from businesses showcasing their products or services.
Fortunately, as a business trying to increase online lead generations, you are able to use this shift to your advantage. Just like pay per click, if your site is optimized for conversion, you are ready for a Facebook Advertising strategy. One unique thing that Facebook offers is the ability for leads to convert while staying within the Facebook platform. You can create what is called a Facebook Lead Ad that generates a form right on Facebook so that leads don't have to leave Facebook to convert.
DISCLAIMER: Pay Per Click and Facebook advertising are both effective ways to generate leads online when you have the right strategy. These are introductions to both topics, but there are certainly more factors to consider to really ensure you are going to make the most out of your advertising budget and see a ROI. Contact us to learn more.
Call Tracking
One of the most unique ways to generate leads through your website is actually one of the most simple ways! There are several softwares out there that allow you to track calls that come from your website by displaying what is known as a tracking number to each site visitor. That way, when the visitor calls using that number, they are tracked as someone who calls from your website. Why is that important? It gives you a better understanding of the leads you are generating through your website. The funny thing about call tracking is that anytime we implement it, we see a "spike" in lead generation for companies. Why is that funny? Because it probably isn't a spike at all. Your website visitors did not just start calling when you implemented call tracking. People have been visiting your website and calling you the entire time your site has been live. This just gives you a better understanding of the role that your online presence has in your overall lead generation and customer acquisition strategy.


What is the best call tracking software?
Just like with any new software that you are looking to implement, it is important to do your research and find the best software for your use case. For us, CallRail has been the clear option for a few years now. CallRail not only allows us to create a few different tracking numbers to use on general website pages and on specific campaigns, but it also integrates with HubSpot. This means that every time someone calls from your website using one of the tracking numbers, they are created as a lead in your contact database. If you are not a HubSpot user, CallRail also has a robust dashboard of their own that you can explore to see the calls you have coming in by their source. You can even listen to the calls if you would like.


Chat Feature + Chatbots (Conversational Lead Generation)
The biggest thing to keep in mind when you are creating content and trying to convert more leads is that no matter your industry or business model, your ideal customers are humans. It sounds like a silly thing to point out, but sometimes as marketers, somewhere along the line we forget that. We create messaging and processes that do not align with the way we would interact with someone if they were right in front of us. What is the solution? Be more conversational.
You can introduce conversational marketing into your conversion strategy by adding a chat feature to your website. When it comes to chat, you can have a chat feature that is managed exclusively by people, you can have a chat bot that sends automated responses based on what your leads are saying, or you can use a combination of both. We recommend the latter. When you use a combined approach, you are able to start by asking your visitors a few questions using a bot and then you can route them to the most appropriate person on your team based on their answers! This is an extremely conversational and personal way to engage with your visitors when they are browsing your website and have questions. Chat features allow you still have a personal presence on your website even outside of business hours. After you move visitors through your initial questions from the bot and they are ready to talk to your team, you can capture their name and email address as a starting point. This can be framed naturally so that your team knows who they are talking to. Create a personal experience and capture new leads at the same time.


RELATED BLOG
:
Conversational Inbound Growth Strategies: Live Chat, Chatbots and More
---
Section 5: Practice Makes Perfect: How we followed our own advice and saw success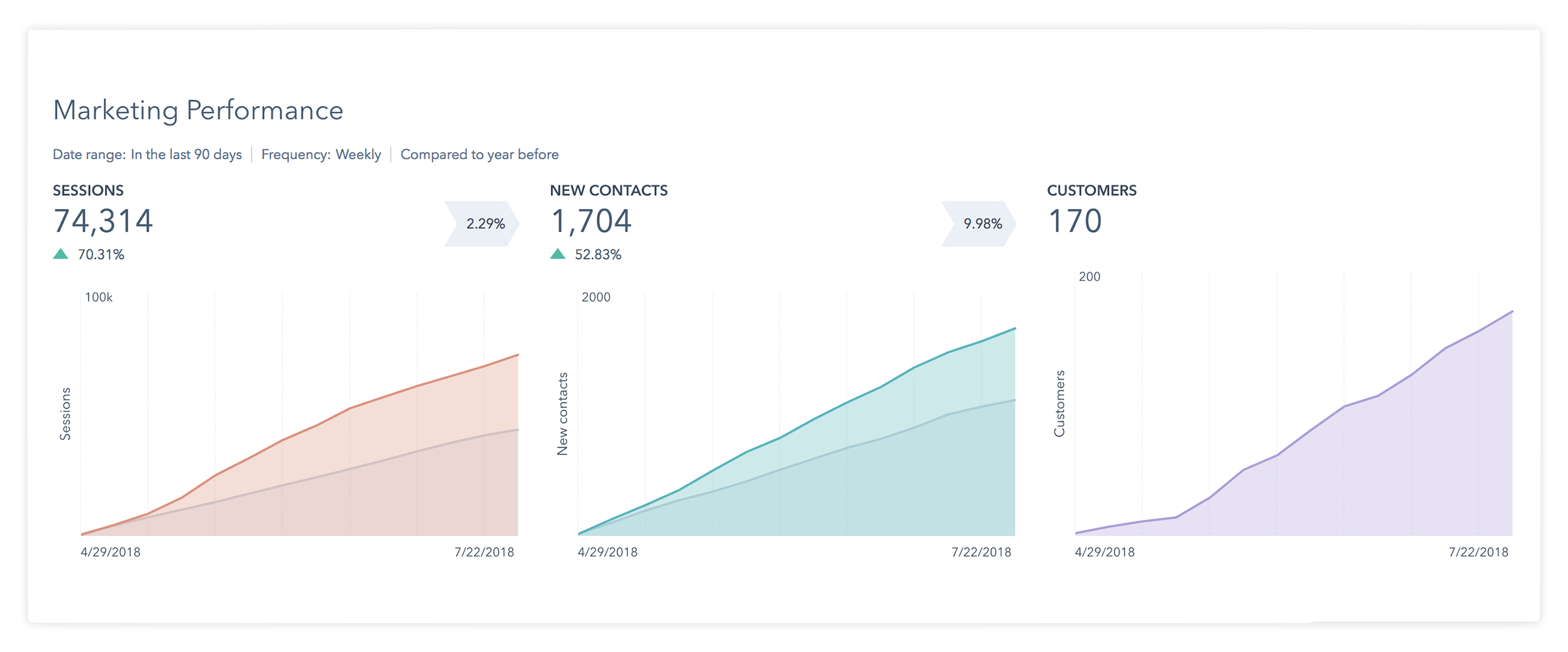 This all sounds great in theory, doesn't it? What are you thinking at this point? Maybe you are concerned that this will be a lot of work to implement, maybe you are not sure where to start. Whatever you are feeling now, we would like to walk you through how we implemented some of these lead generation and conversion rate optimization strategies and saw a substantial increase in lead generation in the first full month of our partnership with a client.
Fortunately, in this example, the client already had a few content offers that were ready for leads to download. While the offers were in place, generally, the conversion rate month over month on them was pretty low. This was due to the site not being properly optimized for conversions. On top of that, there were also some inconsistencies in onsite conversions. Having a clear and consistent path of conversion is key. You will not be able to understand how an offer is performing if you are converting leads through it via different pathways throughout your site.
CASE STUDY: How the HubSpot Ecosystem Facilitated Ongoing Success in a Traditional Outbound Industry
After we optimized and clarified the conversion paths, we optimized the site to include more CTAs that lead visitors to these available guides as well as lead flows. While the CTAs have been helpful in leading more traffic to the landing pages, the biggest impact we have seen is from the Lead Flows.
In one month, we generated 189 leads exclusively through Lead Flows. That is an average of 6 new leads a day, just by making a simple, onsite conversion optimization. In addition to Lead Flows, we implemented call tracking with CallRail, and started optimizing their existing PPC strategy as part of our initial efforts.
These combined lead generation and conversion rate optimization efforts increased the overall site conversion rate from 1.92% to 2.2% in the first full month of our partnership. This company has been using HubSpot and working on a lead generation strategy since January of 2013. With our help, May 2018 was their best month ever for visits to their website and number of leads generated. This goes to show that it is not so much about the tools you use, but the strategy behind the implementation of those tools.