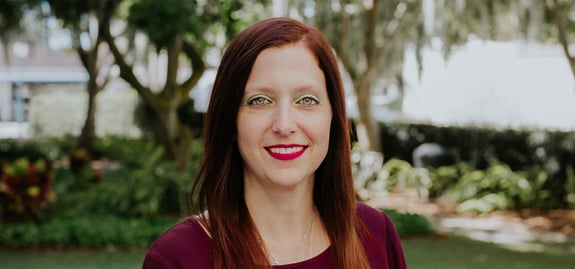 Meet Jackie Marguglio
COO
Jackie's
HubSpot Certifications
More About Jackie
Jackie Marguglio, Ph.D. has lived in four countries and she is fully bilingual in English and Spanish. Dr. Marguglio obtained her B.A. in Psychology with a minor in Biology from Boston University, graduating Magna Cum Laude, her M.A. in Psychology from Boston University, her M.A. in Psychology from the California School of Professional Psychology and her Ph.D. in Clinical Psychology from the California School of Professional Psychology at Alliant International University.

At Nextiny Marketing, Dr. Marguglio uses the skills acquired throughout her career as a psychologist to hire the best team members who are committed to going the extra mile by delivering exceptional services to our clients. Dr. Marguglio's pragmatic and methodical approach allows us to adapt very quickly to technology's rapid changes while planning for an extraordinary future.
My most visited website is...
Wikipedia
My favorite quote is...
"The only people for me are the mad ones, the ones who are mad to live, mad to talk, mad to be saved, desirous of everything at the same time, the ones who never yawn or say a commonplace thing, but burn, burn, burn like fabulous Roman candles exploding like spiders across the stars."
- Jack Kerouac
When I'm not working I'm...
Cooking family recipes, writing, reading, traveling and raising four kids!
Some things I like are...
Being with my family
Collecting cookbooks
Cooking family recipes
Reading
Sci-fi Shows
Ready to work with Jackie?
Get every drop of value from the HubSpot platform with support from a partner who knows it like the back of their hand so you can focus on what you do best - running your business.