How to Attract, Close, and Engage Customers Using Video
The internet is filled with so much noise, from competitors, influencers, and a number of other individuals flooding it with content. How can businesses use this medium to break through that noise and position themselves to their ideal audience as a company they can trust and find value from? If you have a product or service with a value proposition that you feel is worthy enough for consumers to take advantage of, implement an overall video marketing, sales, and service strategy to connect in a human way with your ideal audience.
You always win if you start with video
"43% of people want to see more video content from marketers." - HubSpot
Video is unique because it allows people to showcase their personalities, tone of voice, and truly introduce themselves as experts and professionals to their ideal audience. The truth is, people love to watch videos. The video play button is the highest converting call-to-action on the internet and all businesses can utilize video at all stages of their marketing and sales strategy to generate more leads and close more customers. A big problem that a lot of marketers struggle with is the idea that video is too hard, or too expensive, to pursue. That is just not true!
Here are resources to help you get started:
Wistia's Beginners Guide to Video Production
HubSpot's Guide to Video Marketing
Proof That You Don't Have to be a Professional Videographer for Successful Video Marketing
How to Get Started With Marketing Videos
How to Measure Success on Video Marketing Efforts
Related Blog: How to Improve Your Marketing Strategy by Conquering Video


When we say that video should be used in all facets of your marketing mix, what does that really mean? Let's think about it from a marketing, sales, and service perspective. In every aspect of your business, there is a place for video to enhance the overall experience and work as a tool to help you generate, close, and engage with more customers.
"Videos are Processed by the Brain 60,000 times faster than text" - Entrepreneur



Attracting Interest to Your Business and Generating Leads with Video Marketing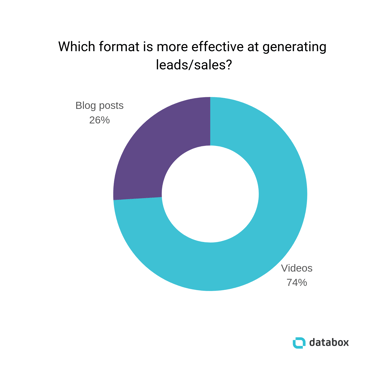 Marketing Video Activities:
Branding
Identifying Messaging and Tone
SEO
Landing Pages
Blogs
Email Campaigns
Customer Testimonials
Paid Ads
Video A/B Testing
Related Blog: Video Marketing Optimization: Increasing Play Rate, Engagement, and Conversion Rates
Branding with Personalized Videos

Look no further than at our very own website to find intentional video placement incorporated throughout our marketing efforts. We strategically implemented videos throughout our website to offer a more personalized experience for visitors who landed here. There is only so much that a block of words can say about who you are and what you stand for, whereas knowledgeable people on camera speaking confidently about their expertise and passion says it all.



It's important that the content in the videos represents you and your brand, but we also feel that your video hosting software should fit into the branding that you've established. While hosting your videos on YouTube and Vimeo may be a sufficient option, there are limitations for how you can present the videos to your audience. This is one of many reasons why we use Wistia for hosting our video content. Wistia allows us to customize our video player, offering visitors a seamless brand experience throughout all of our video marketing efforts, and also allows us to create video galleries (channels) that provide an engaging user experience that encourages visitors to watch more and stay watching.
"Videos with a custom player color have an 18% higher play rate." Wistia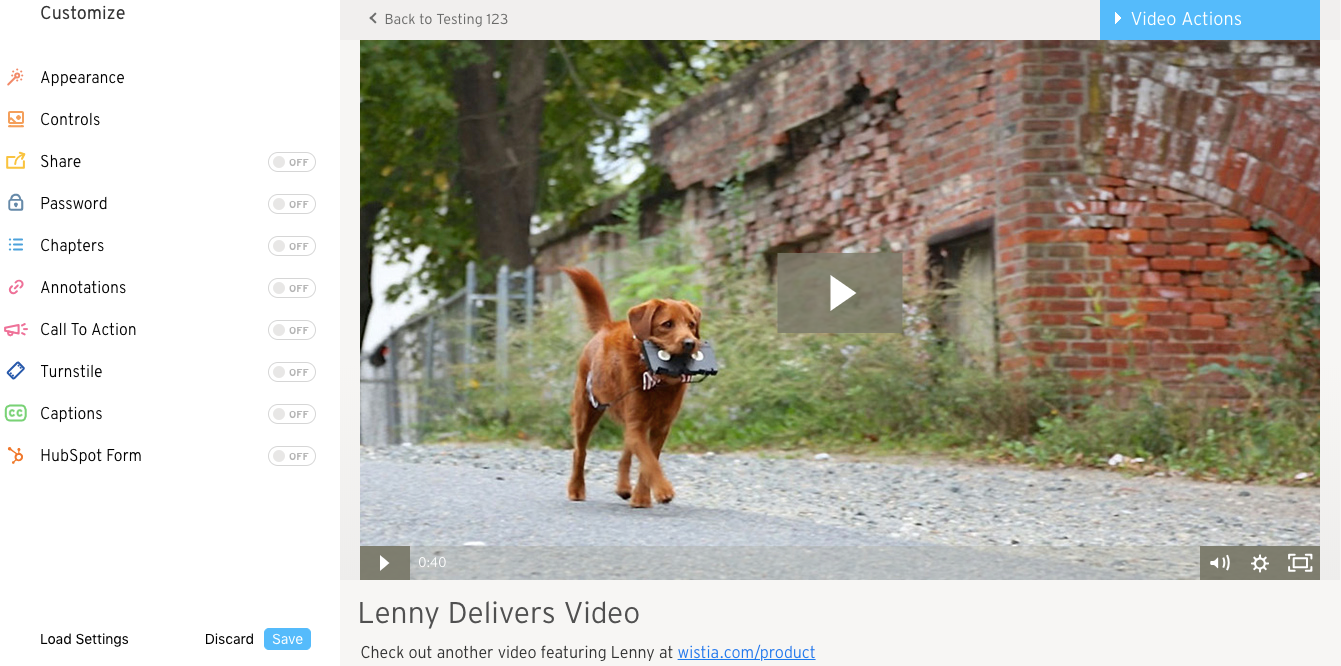 Messaging and Tone

For many marketers, beginning a traditional content strategy can be one of the most challenging efforts. It often takes weeks of researching, sending out employee questionnaires, and grinding out approvals from leadership on overall messaging and tone. Using video as an alternative to content questionnaires works for a variety of reasons. Instead of sending your coworkers a workbook or survey, schedule an hour with them to sit down and ask basic questions like, "What are the most common questions you're asked during the sales process?" or "What advice can you give to ideal customer X about Y?" You're involving key members of your team in the content creation process where they are asked to articulate their ideas and deliver the message in a tone that they intend to. Think about it, how can the message or tone be off when it's coming straight from the mouths of your company's thought leaders?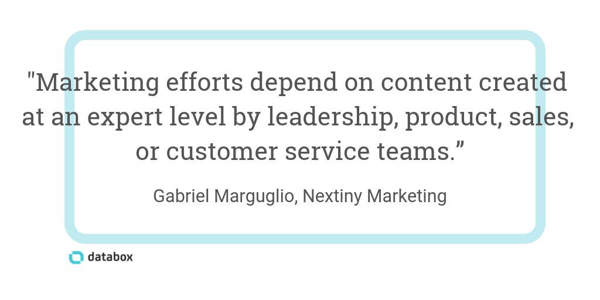 Video Search Optimization and Wistia Channels



When you hear the term SEO, what do you think about? Written content, keywords, HTML formatting, pretty much anything that doesn't involve video, right? For a long time, it felt like SEO and video marketing were completely separate concepts, but there are so many ways that video can improve your SEO when done the right way. When you optimize your onsite SEO, you work to create clean HTML structures with appropriate H1 tags and keywords on pages. Video optimization works the same way. It's important to make sure that you add the written transcription from your video and create relevant titles that are optimized for the type of traffic you're wanting to attract.

Since video is a more engaging content piece on your website, it also helps increase the time that visitors spend on your site, which directly impacts your overall ranking.


Video Plays

Goal Met: Sessions with 3 Minutes or More Spent on Site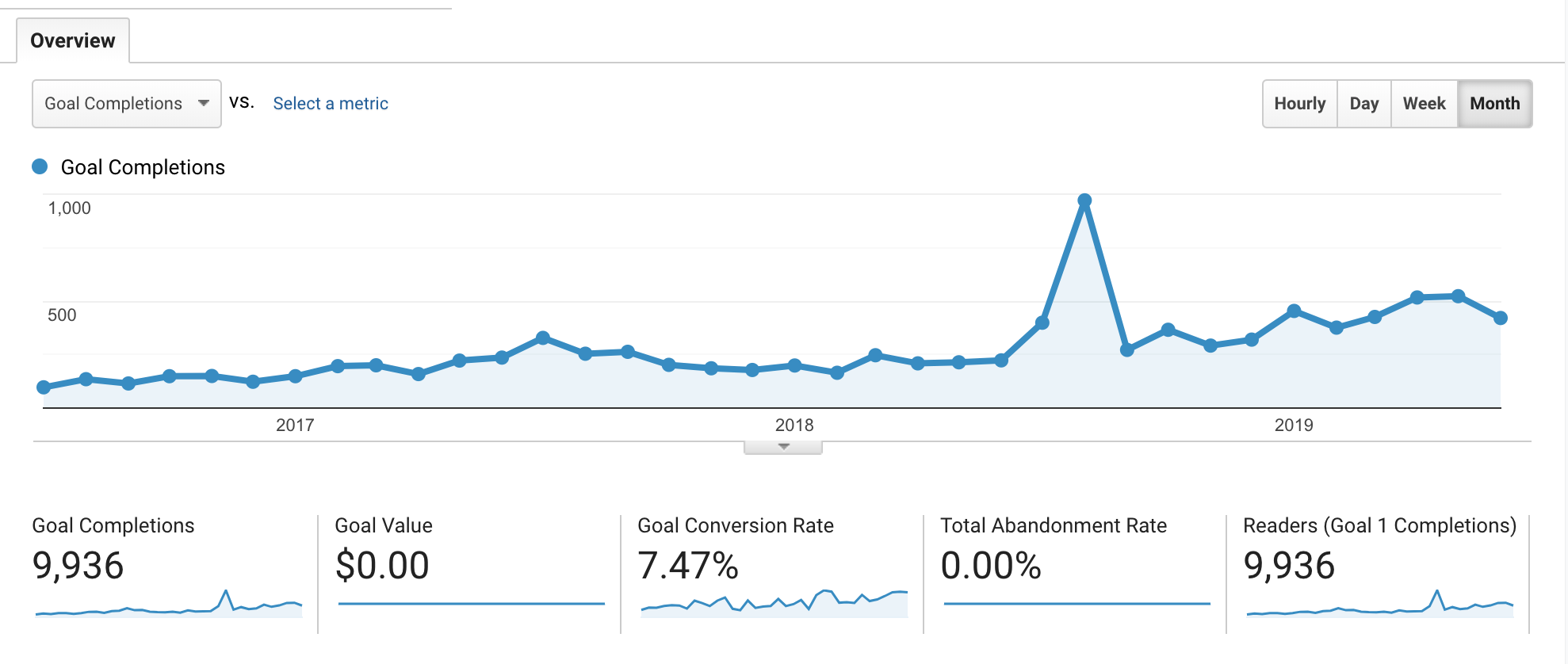 Related Blog: Coffee Talks Episode 101: Wistia Channels (Video Pillar Pages)
"The average user spends 88% more time on a website with video." - Wordstream

In order for all of this video search optimization to work the right way, you need to make sure you're putting your videos in the right place and that it is being hosted on the right platform. You can use a software like Wistia, that offers extremely powerful video SEO solutions built right into the tool, or you can use a platform like YouTube, the second largest search engine, to upload and embed your videos onto your site. An important thing to note when using YouTube to embed videos on your website pages is that your video will most likely not be indexed from your website page, but rather indexed from YouTube. Take a look at your YouTube Traffic Sources report to learn how YouTube is influencing your actual video performance before making an assumption that it is the right platform for hosting your videos. Determine what you want to accomplish with your video content and choose a software the helps you achieve that.

One of the biggest challenges for video marketers is managing the content output for all of their videos. Video is not like written content, you are allowed to use the same video for a million different things. Duplicate video content is not penalized by Google. You can add a single video to a blog, your YouTube channel, an email campaign, on a landing page, or share it on a variety of social media platforms. You can even encourage others to share your videos on their different channels. When you have a hundred videos, how do you manage and make sure you're optimizing the promotion for all of that content?


Wistia introduced Channels earlier this year and it's adding a layer of organization and SEO authority to all of our video efforts. Channels allows you to organize and package your video projects, where you can embed it nicely onto your website. The videos are optimized for search and you have control of the on-site SEO elements to help showcase your content to a targeted audience in Google's SERPs.


Treat your channel like the most engaging blog content you have, or better yet, like your highest performing content offer. Add relevant conversion offers, targeted chatbot playbooks, and utilize the engagement you're getting from your videos to move visitors into leads, and leads into customers. Channels has the user-experience of Netflix and the SEO authority of YouTube, and the best part is, it can be built right into your website! What's better than that?

Recommendation: Host your videos with Wistia for all of your on-site video marketing efforts AND upload your videos to YouTube for its platform and social reach.

Add Videos to Landing Pages

Don't let visitors slip through the cracks while they are sitting on your doorstep, ready to become a lead. That final pitch before a visitor decides to fill out a form and receive your value offer is a crucial moment for marketers. Video is an excellent way to engage those visitors in a way that encourages them through to that next step.

Create Video Blogs and Add Relevant Videos to Old Blogs

Blogs are a great tool to attract visitors to your website and increase overall site ranking, but how much can you attribute your customer acquisition success to those blog articles? Typically, blogs that attract high volumes of traffic are general, surface level pieces of content that only help increase awareness and attract more eyes to your brand. What better way is there to engage those top of the funnel visitors than by using a personalized, engaging piece of content like video?

For those that have been blogging for a while now, you're probably familiar with the handful of articles that have become overachievers for your website. You did your research and managed to hit that sweet spot with Google, and now your content rests atop the rankings for many queries around one blog post. Take advantage of the traffic you're getting on those pages by adding relevant videos from your database, or think through the intention of why someone is on that page and create a video that speaks directly to that audience.
Related Blog: The HubSpot Ecosystem: Wistia Integration (Video Hosting, Optimization and Reporting)


Email Campaigns

Videos in email? Impossible!

You can't technically play video directly from an email, but there's no reason you can't take advantage of the highest converting call-to-action, the play button, in your email campaigns. By adding an image of your video thumbnail and linking directly to a page on your site where the video lives, you'll get more people clicking-through to your website and moving them to an action you want them to take. Link your video using Wistia's autoplay link, so users are taken directly to a running video on your website. This increases the amount of plays and helps with creating a positive user experience.


"Having the play button on a thumbnail image within an email increases click-through rates by 20%" Wistia
Customer Testimonials

This is the fun part! When a customer is happy with your services, how can you capitalize on that in a way that attracts more customers just like them? Referral based marketing is the highest customer acquisition source, and for good reason. People trust others that have experienced the services over that of the business trying to persuade them into closing. While positive written reviews are great to have, putting your happy customers on video explaining their experiences, is much more impactful!

Create an NPS email campaign to recognize which customers are your evangelists. Everybody that marks you as a 9 or a 10, thank them and make sure that, if possible, you get them on video. You can create a referral program where your evangelists get a discount or something of value from you once they create a video testimonial.




Facebook Video Ads
Facebook ads has become an excellent tool for marketers to attract people to their website, retarget, and nurture current leads with engaging ads. Use video, on Facebook and Instagram, to help make your ads more effective with the audience you're targeting. From a 2018 study by Promo, "71% of consumers find Facebook video ads relevant or highly relevant." Get a better return from your ad spend by implementing a strategic video ad strategy.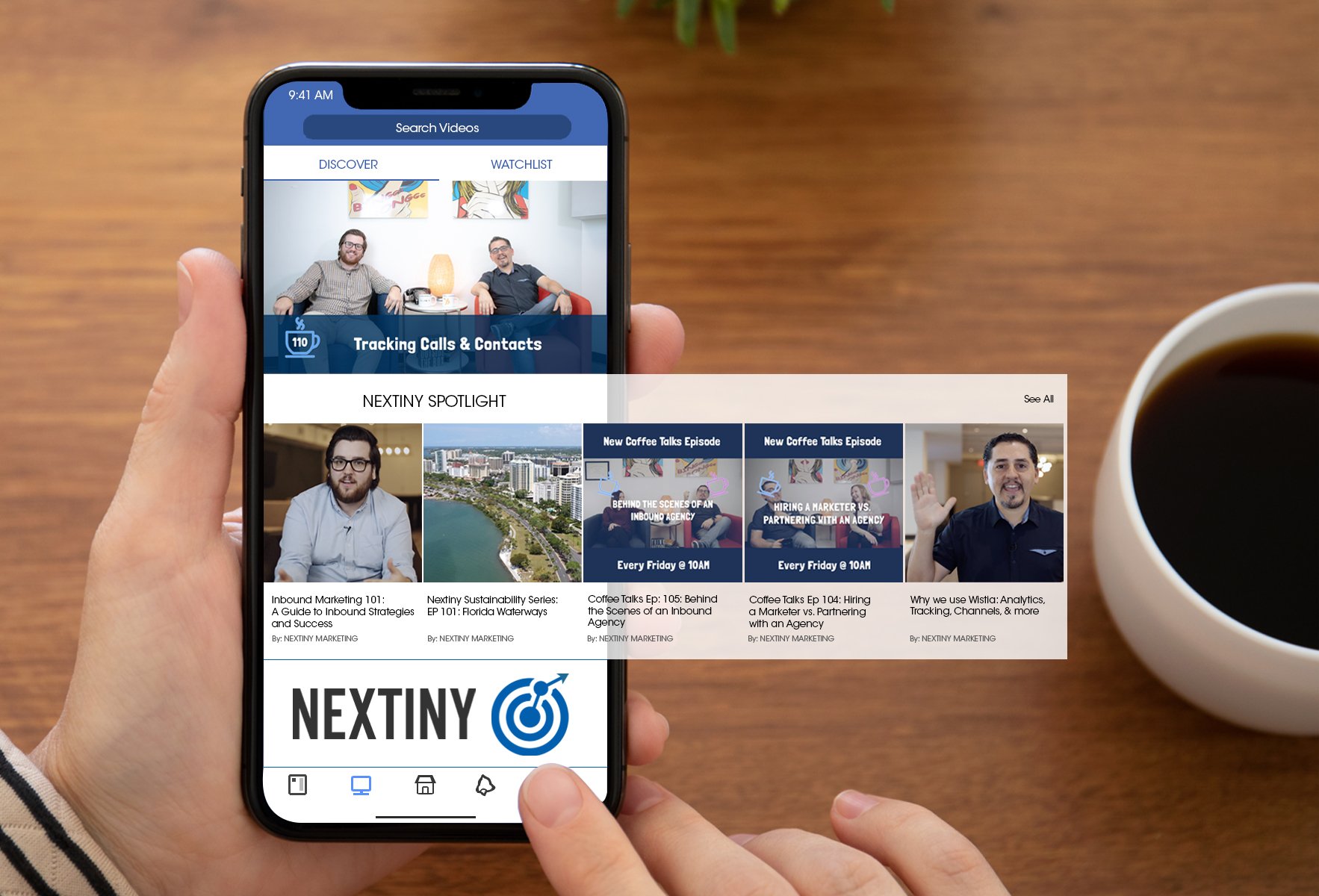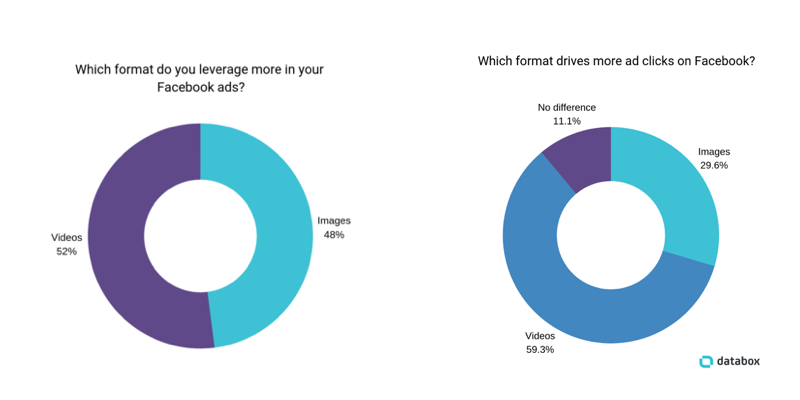 Video A/B Testing
How do you know if your optimizations actually work? Test!
It's hard to suggest a specific tactic because not everything works the same way. The activities above are generally successful, but until you get creative and try some of the different tactic variations for your own marketing, you'll have no idea what works best for your ideal audience. Wistia recently created an A/B testing feature built right into their video software. All you have to do is go to the A/B testing tab within their software, choose the two videos `you want to test, (for example, one video with a CTA at the end, and the other video with the CTA in the middle) and it generates an embed link that automatically switches the content from user to user.

You shouldn't feel intimidated by the idea of video optimization. While making iterations to the creative elements of your content can seem like a daunting task, you can still make simple changes to the content that require no editing skills. Test one variation at a time, making small improvements to your content. Then, watch as your play rates, average engagement, and conversions grow.


Video A/B Testing


Closing More Customers With Video

Sales Video Activities:
Prospecting Emails
Video Voicemails
Sales Meetings
Video Demos
Contract Walkthrough

Prospecting with Videos
How many sales emails have you received in the last week where you give up two sentences in because you've realized that they were trying to sell you something, and you still had 4 paragraphs left to read? Many businesses are beginning to use video as a tool to introduce and engage with prospects on a personal level, or to share insights about solutions to their potential pain points. People would much rather hear what you have to offer in a 1:1 video than from a carefully crafted marketing or sales email blast.
"60% of business respondents said they would watch a video on a web page before reading any text at all" - Forbes
Example: Sales Video for Email (Video Voicemail)
Video Voicemails
When it comes to sales, there's no way to avoid picking up the phone and calling potential prospects or leads. The problem is, every sales person is making calls and leaving voicemails. Stand out from other competitors working to get the attention from your ideal audience by creating a simple, personal video sent to their email inbox, that draws them in with a friendly face and enticing message.





Sales Meetings
When you schedule your next sales call, whether its using GotoMeeting, Zoom, or some other meetings software, activate the camera on your laptop and have a face to face conversation with your leads. Make it a personal experience where you can connect with the person on the other end. If your leads are shopping around and meeting with other potential companies for their products or services, chances are they will remember the meeting they had with the person who offered them a more human experience.

Demo Your Products
How do you sell a complex product, like software, to potential buyers without having screen sharing capabilities? While your product may be a perfect solution to their problem, it's important to allow people to see under the hood before they write the check and dive in. Video is an extremely impactful tool for sales teams to showcase the details of a product or tool while selling to prospective buyers.

Going Over the Contract
Prospects don't want to be left trying to understand the details of your contract, they just want to understand what the expectations of your service/product delivery are. Create a Soapbox video, sharing your face and the screen, walking them through the details of the contract and explaining what they can expect from your partnership. It's also just a more personal way to engage with those who may soon become your customer.


Engaging Your Customers with Video for Customer Satisfaction

Service Video Activities:
Product How-Tos
Client Reporting
Customer Support
Acts of Gratitude

Product How-Tos
Do customers often come to you asking how to do the same thing over and over again? It becomes so routine that you begin feeling like, "Hmm.. Why isn't my response automated at this point?" Do yourself and your service team a favor by spending time creating walkthrough videos on the questions that your team gets asked most. You can use these for customer on-boarding and customer service, but these videos also work during your marketing and sales process as supporting content for your blogs and video galleries (channels).



KPI Reporting
Reporting on the marketing and sales efforts to your boss doesn't have to be a time consuming venture. With tools like Databox, you can consolidate all of the data from all the different software that you use and provide your bosses with reports in real-time that they can bookmark and access whenever they need. To take it a step further, use Soapbox from Wistia to record both yourself and your screen, to walk through the different reports that you've set up and thus, offering a personalized reporting experience. Delivering with clarity to your bosses on the specific reports will go a long way in keeping them informed and happy.





Service and Support
I can't tell you how many times I've had to walk a client through a very specific issue where it took me several minutes or hours to just compile the screenshots and put together the email to instruct them how to do it. We have a rule at Nextiny: "If you find yourself taking a screenshot to help someone, stop and create a video for them." This not only saves you tons of time, but it's also an extremely personal way to service your customers. People perceive the creation of video as something that is very difficult, so when you take the time to create a video that is solving a problem for them, they really appreciate that effort.

Acts of Gratitude
There's nothing better than showing appreciation for those that support you. Your customers are people, and people love to be recognized for their support. It doesn't require video to delight your customers, but it does make a big impact! I don't usually make bold, subjective statements like this, but... Video just means more!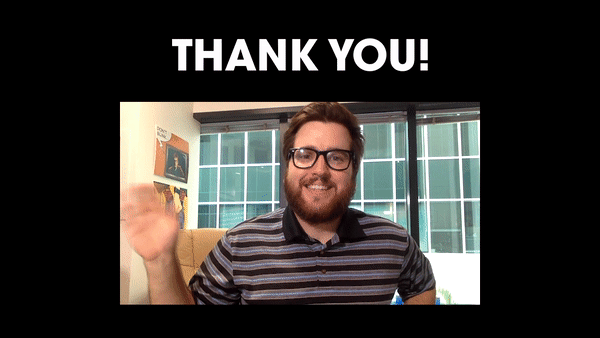 It shouldn't be an impersonal buying experience for those looking to do business with you. At the end of the day, we are all just humans, working at companies that look to help and service other humans with whatever their pain points are. Create video and be more human with your marketing efforts. Attract visitors to your website, close visitors into customers, and delight your customers by implementing video into your overall marketing strategy.


How to Get Started with Video Marketing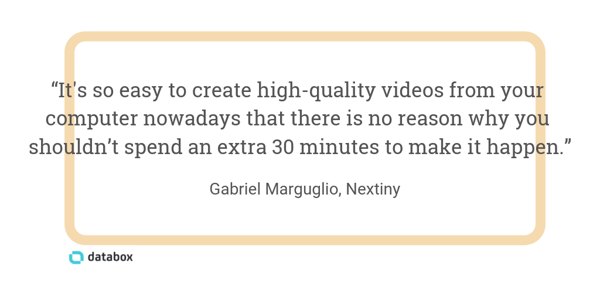 The simple answer to this is... Just start! Don't worry about perfecting your editing or cinematography skills, pick up your phone or activate your computer's built in camera, hit that red button, and begin. You're the expert, so press play and share what you know. Of course the quality of content does matter for many instances, but by starting with the simple resources you have around you, you will begin to gain confidence in creating video and eventually the stigma that you associated with video creation will be gone and you'll be creating videos like a pro. Whenever someone decides they want to learn more about videography or photography they ask the same question "which camera should I get?" The answer is none. Use the one you have! Even if that means your cell phone.

Related Blog: Proof That You Don't Have to be a Professional Videographer for Successful Video Marketing
Starter equipment and software:
Film on your starter camera or phone
Use a beginner film editing program like iMovie
Wistia: for Hosting, metrics and video conversion optimization
Soapbox by Wistia: to create hight quality videos from your laptop
Video Marketing Metrics to measure and optimize:
Equipment to purchase over time to improve your video and audio quality:
Tripod (get an attachable phone mount if needed)
Basic lighting (continuous lighting kits start at about $80 on Amazon or Best Buy)
Lavalier mics
When you feel like you're ready to move into higher quality equipment, start researching what would be the best camera for you and the application you need it for.
At Nextiny, we use a Canon 5D Mark III and the Sony A6300.
Related Blog: What's in Your Camera Bag?

Additional equipment and software to improve your videos:
Advanced video editing programs such as Final Cut Pro X or Adobe Premiere Pro Motorized Gimbal for stabilization (we have the Zhiyun Crane 2)
LED lighting (adjustable warmth and less pieces)
Additional lenses for your camera(s)
External hot shoe monitor (great for ensuring you're in focus and reviewing your footage on a larger format)
Drone (specifically used for aerial footage); we have the Mavic Pro 2
Getting Started with Episodic Video Content
Learn more about episodic video and how it can fuel brand affinity.