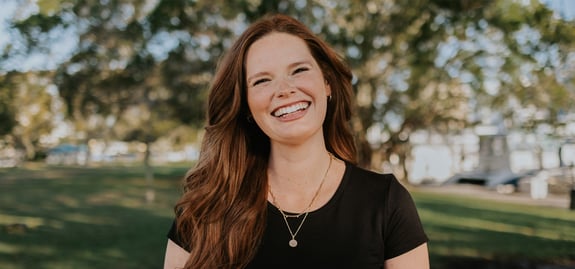 Meet Megan Sullivan
Creative Director
Megan's
HubSpot Certifications
Inbound
Inbound Sales
Email Marketing
CMS Implementation
Search Engine Optimization (SEO)
HubSpot
Contextual Marketing
Growth Driven Design
HubSpot CMS for Marketers
Delivering Client Success
More About Megan
Megan Sullivan is the Creative Director at Nextiny Marketing with over 7 years of experience in digital marketing. She graduated with honors from Lee University, majoring in Advertising Communications and minoring in Business Management, where she ignited her love for blending creativity with business strategy.
Megan is passionate about the HubSpot Platform. She manages CMS for Marketers Office Hours, is consistently a top user in the platform, and has developed and launched over 50 HubSpot CMS websites. She is a results-driven creative with a focus in user engagement, website design, UX, and conversion rate optimization.
Moving from Maryland to work with Nextiny, she has retired her winter coat for bathing-suits and flip flops. If she had all the time in the world, she would buy a sailboat and sail around the world.
My most visited website is...
Pinterest
My favorite quote is...
"To make living itself an art- that is the goal"
- Henry Miller
When I'm not working I'm...
Probably painting or at the beach with friends.
Some things I like are...
Art
Camping
The Ocean
Tacos
Ready to work with Megan?
Get every drop of value from the HubSpot platform with support from a partner who knows it like the back of their hand so you can focus on what you do best - running your business.